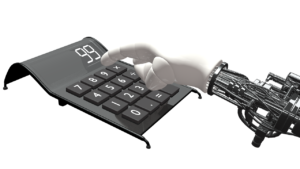 NOTE: As of 2/10/2023 it appears the platform is not paying out withdrawal requests. I've removed the signup links until they start paying again.
High Risk, High Reward,  Intelligent Quantitative Arbitrage Platform.
Arbitrage = the simultaneous buying and selling of securities, currency, or commodities in different markets (exchanges) or in derivative forms in order to take advantage of differing prices for the same asset.
I have personally invested in this opportunity.  These platforms don't last forever: you fund it, and then work towards getting your original $ out so that if it goes south you're not loosing anything.  Then take out profits as you see fit.  This one started on January 19, 2023, so its very new.
There is a 30 USDT ($30 USD) minimum deposit amount and 60 USDT to become active at VIP 1 Level – so you can join with very modest investment.
Click Here to Setup an Account
Instructions:
Setup your account and fund it.

Fund it with USDT on the Tron network TRC20 (note: Metamask does not support TRC20, Coinbase does not support TRC20. You'll need to send it from a wallet or exchange that allows you to select TRC20 as the network, such as Kucoin.  You have to use TRC20 as the network.
Note: "recharge" and "upgrade" options on their website are how you deposit USDT.
Hint: if you're new to crypto, you always purchase more than you need for the final destination due to transactions fees.  For example purchase 65 USDT to make sure you have 60 to deposit in the platform.
If the exchange you normally purchase USDT on does not support TRC20, you can send it to an exchange than does, and then send to the platform.

Click the "start" button on the "asset" page on their website to AUTOMATICALLY execute an arbitrage trade.
Depending on your membership level, you can execute x number of trades per day.

Membership level is based your USDT balance and how many members you invite.  There is info on their site explaining each level.
You need to use their website or phone app to click the "start" button on the "asset" page everyday, as many times as your membership level allows.

You can invite people and get up to 3 levels of commission (as I'm doing here).
Note: there are icons across the top and bottom of most of the screens to get to the different functionalities of the site.
Here's a QR code of the link above if you'd prefer that: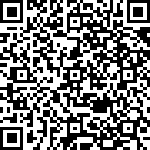 Below is a screenshot dated 2/10/2023 after adding ~200 more USDT on 1/31/2023 and executing my allotted trades.  In total I've deposited ~309 USDT and have made 130.02 USDT in 13 days from only 309 USDT!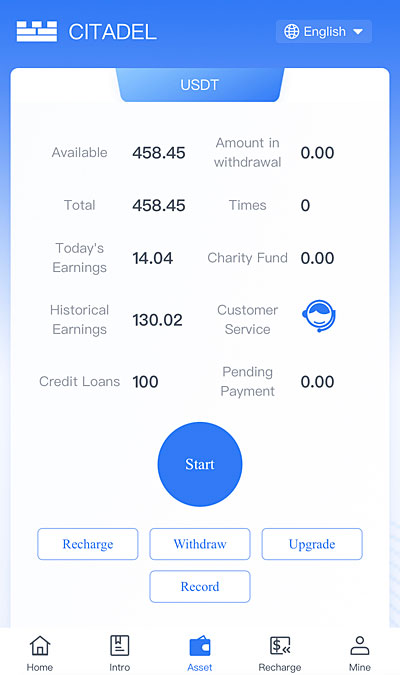 Click Here to Setup an Account
Not finical advice, Do Your Own Research! High Risk, High Reward.  But it is fun!
Get Active or Get Left Behind!