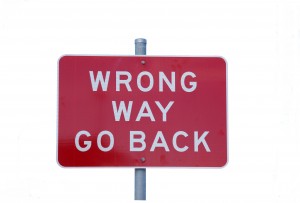 I came across this article by Hilary J. Allen, Suffolk University Law School, August 13, 2015, titled "$=€=Bitcoin?" that basically calls for the Federal Reserve, or other government bodies to regulate Bitcoin and other digital currencies.  There are several problems with this article, I'll outline some of them below, but the most pervasive is her unrelenting bias towards government control.
In her Article, she refers to Bitcoin as anonymous: if you understand the technology, you know this not true at all:
"The first, more negative narrative focuses on Bitcoin's potential to facilitate anonymous, nefarious and fraudulent transactions in a realm beyond the power of law enforcement."
Bitcoin and most all Digital Currencies are far more traceable than regular currency because each coin has a unique ID and each transaction is permanently recorded in the blockchain.  In fact, law enforcement can, and has, used the blockchain to track down and prosecute criminal activity. Like this case: Arms Dealer Thinks Bitcoin is Anonymous and Gets Nailed.  At the same time she claims it's anonymous and nefarious, later on in the paper she talks about each coin and each transaction being embedded in the blockchain: humm… does she understand what she's writing about?
Another flawed line of argument that she makes is that Bitcoin's value to fiat currency fluctuates wildly, and that if it's widely adopted that fluctuation could cause panic, and since it's not backed by a government what would people do?  I have several things to say here regarding her assumptions and arguments:
The more widely it's used, the more stable the value to fiat ratios become, and
That's the whole point, to get away from the government and control of corrupt entities such as the Federal Reserve.  She does not understand what she's writing about, or, she thinks the government can do a better job of anything than the private sector can.
Digital Currencies were not designed to replace national currencies.
The more widely Bitcoin and other "Crypto Currencies" are used, there will become a tipping point where conversion to fiat currency is not required by everyone for everything.  We will keep our Bitcoin, or Litecoin, when we receive it as payment, and then use it to make other payments.  The more it's adopted, the less and less it will need to be converted to fiat such as the USD.
Mostly this paper seems to talk about how great a job the Federal Reserve does with the US Dollar and how there's no way for a distributed digital currency to develop into a stable, reliable store of value because it's not backed by a government.
Her paper is talking about blockchain backed digital currencies and she says Bitcoin was developed by the Satoshi Nakomoto in 2009 (was actualy 2008) and "was by no means the first virtual currency"… humm  Nakomoto created the blockchian and Bitcoin, so for the purposes of the discussion it was the first. (yes, there were some payment type systems before Bitcoin, but they were not blockchain based).
She delves into a long winded discussion of the history of money, the USD, etc. and somehow compares Bitcon and digital currencies to mortgage-backed securities saying that Bitcoin could loose it's value just like mortgage-backed securities…  If I recall, the problem with mortgage-backed securities was that the US government forced banks to make loans to people who could not repay them and the banks treated those like hot potatoes and kept passing them around not wanting to be the one holding them when the whole thing crashed and burned.  Quite different than digital currencies.
Then she claims that "Bitcoin can in some ways be thought of as a high-tech return to the gold standard" – it's not backed by anything, so no, it cannot.  The only, somewhat loose, parallel is that there's a specific number of coins for any digital currency that's defined when the currency is created.
She basically wants to "strip" the technology from Bitcoin and use it for banks.  So she's saying that the blockchain has the potential to bring the existing financial institution's infrastructures up to speed – something we've all been saying since 2009.
She does cover some money, banking, and financial terms and methodologies that are informative, however, given the inaccuracies I've mentioned concerning digital currency, I'm a little suspect on those areas as well.
Until next time,
Fred