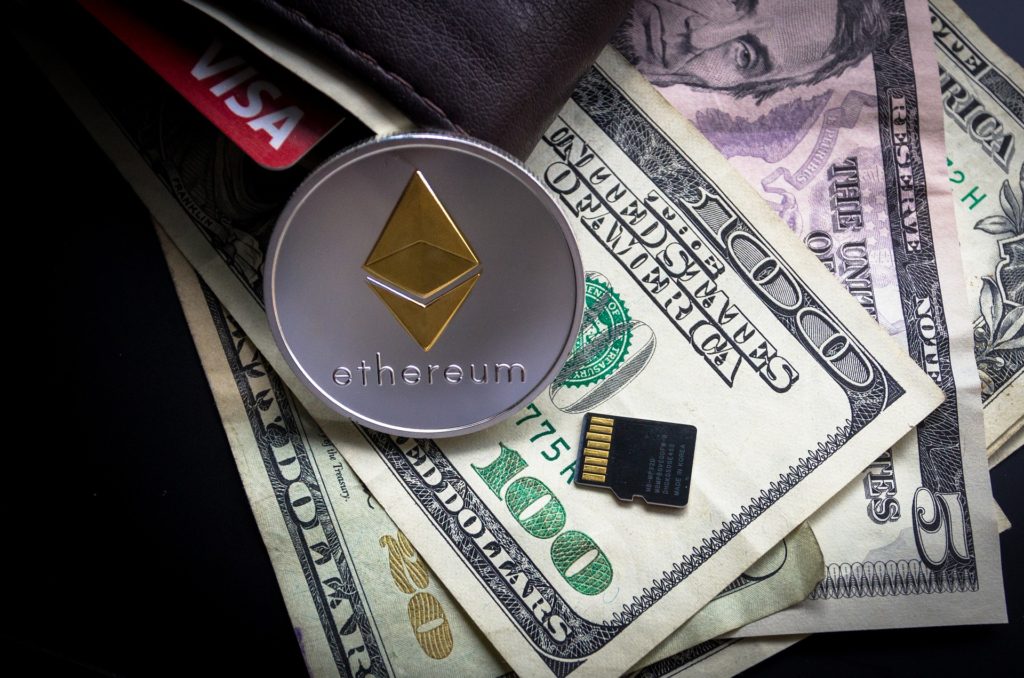 When a person decides they want to take the plunge in to digital currency they're often confused and frustrated when trying to obtain BTC, LTC, ETH, or other altcoins.  They don't understand why they can't just use Paypal or their credit card to purchase Bitcoin.
If you're not sure as to what any of this means, read this blog post first: What is Crypto, Digital Currency, Bitcoin, and the Blockchain?
If you're outside the USA you have more options, but also more risks.
Steps
Deposit $$ (FIAT) into an exchange or service that trades $$ for digital currency
Exchange your $$ for a digital currency
Transfer your digital currency to somewhere else for purchases, exchanges with other altcoins, etc.
Deposit US Dollars in Exchange
The first step is signing up at a service that allows you to exchange FIAT (government issued money) such as USD (United States Dollar) for a crypto currency such as Bitcoin.  In the USA, the most popular is probably Coinbase.  You will need to upload a photo of you, your driver's license, etc.  You will need to link to a bank account.  This is very similar to buying stock, you have to do the same type thing before you can purchase or trade stocks online.  Once your account is approved you can deposit funds into Coinbase from your checking account.  It generally takes a few days for the funds to get into your account.  Once you've gotten to this point, you can purchase BTC, ETH, LTC, but don't!  In the step titled "Saving $ with CoinBase" below, and I'll show you how to save some money.
Debit Cards
With CoinBase you can make small purchases with a Debit Card (subject to some restrictions based on your location and possibly your bank – you will need to try to add it).  What is a small amount? It probably varies, but starts around $100.00 weekly and for ACH transfer (from bank account) $3000.  So for purchases using something like CoinFlash the debit card may be a good choice.  You setup these under "Settings -> Linked Accounts".  I think these limits will increase as you verify and use the deposit method – each deposit method (ACH, Debit Card) is treated separately.
Why Can't I Use Paypal or my Credit Card to Purchase Bitcoin
See previous paragraph about Debit Cards, but for Credit Cards  and Paypal it's because it's against their terms of service is the short answer.  I won't get into the long answer, and it depends on which country you're located in, because in some you can do so.  Digital currency and crypto are a threat to the current financial structure and credit card companies are doing their best to make things difficult to move funds to crypto, I guess the same goes for Paypal.
Exchange US Dollars for Bitcion
After you have money in your Coinbase account you can then purchase digital currency with it, they only deal with 4 at this time: Bitcoin, Bitcoin Cash, LiteCoin, and Ethereum. But their fees are high.  See next paragraph on how to save on their fees.  If you just use their normal "buy" option the fees are high but you're locked in at the price of the digital curreny you're buying, if it were to go up during the ACH transfer process, you still pay the price when you initiated the buy.  So you have to balance the option of saving $ on the fees vs the volatility of the market to see which is more advantageous.
Saving $ with CoinBase
Here's how to save some money. Coinbase owns GDAX.com – a crypto currency exchange.  You can use your same Coinbase login at GDAX.  You will have to "register" and upload your ID, etc., but then you can transfer your $$ from Coinbase to GDAX with NO FEES and then purchase digital currency (or the reverse if you're wanting to move from digital currency to FIAT).  To do this, once you're logged into coinbase, go to "Accounts", select "USD Wallet" and then "Add Funds".  Note: this only works for ACH (bank account) transfers, you can't add funds like this with a debit card (at least from the US).  You can also do this directly in GDAX… you have to log into CoinBase and then from GDAX you can deposit funds, etc.
Exchanges, etc.
Digital currencies are bought and sold with the same bid/ask buy/sell type scenario as stocks.  You want some ETH so you place a buy order for how much you want and how much you're willing to pay for it.  If someone is willing to sell it to you at your parameters, then your sale will go through.  Some exchanges are easier to use than others, some have more features, but at it's most basic, that's it.
Exchanging for Other Currencies
So now you have some BTC or LTC for example, but you want some other altcoin that Coinbase/GDAX does not support.  What do you do?  You make an account at an exchange such as Cryptopia or Binance.  These exchanges, or the many like them, do not deal in FIAT, strickly crypto.  You will have to go through the same account setup and registration (providing IDs, etc, but no linking of bank accounts since they do not deal in FIAT).  Once you are setup you can transfer your digital currency you purchased in the previous steps into this exchange.
How to Transfer Digital Currency Between Exchanges
This can be frustrating to new users.  On the exchange you're wanting to transfer TO, you need to get your deposit address for whatever particular currency you're transferring.  It's different on every exchange so you may need to look through their FAQs or Help section, but generally you look for your balances and there will usually be a link or icon to deposit and withdraw that currency.  For example if you want to transfer Ethereum you'd look for your account balances (unclick the option to hide 0 balance currencies if checked and if an option on that exchange).  Click the deposit currency icon and you'll be presented with some information: copy the address.
Now that you have the "TO" address, you will go back to the exchange your transferring FROM and basically do the same thing: find your account balances, locate the withdraw link or icon and click it, then in the "TO" address paste in the address you previously copied.  Then click the button to make it happen.
When you move digital currency around, it is updating a distributed database called the blockchain.  Each transaction is recorded in multiple places around the world (distributed).  Each exchange will have a minimum number of confirmations (meaning the number of times that block in the blockchain has been accepted around the world by the nodes in the blockchain network) before you can use the newly transferred currency.  You'll have to wait anywhere from a few minutes to much longer depending on the particular currency.
Digital Currency Wallets
Some crypto currencies have wallets you can install on your computer.  A digital currency wallet is a software program.  After installation you can then get a "deposit" address from your wallet and transfer currency from an exchange account to that wallet.  Some currencies also wallets for your mobile phone.
There are also hardware wallets (for some currencies) which are more secure than a PC wallet.
There are also paper wallets which are offline wallets.
I'll leave a detailed wallet discussion for another post!
What About Buying BTC Locally?
Again, depending on where you're located you may be able to purchase digital currencies in local shops and from ATMs, for a fee.  You can also find people on eBay or Craigslist willing to sell you BTC and other digital currencies at a premium.  Use your best judgement for your own personal safety and as to the often very steep fees for doing this.  I would avoid it!
"Understanding Decentralized/Distributed"
Digital currency operates on an infrastructure called the "blockchain".  The blockchain is, at it's simplest, a network of nodes (computers and servers) located all over the globe.  They process transactions into blocks, digitally sign the blocks with a cryptographic signature (hence the "crypto" name), and those blocks are entered into a database of all transactions for that currency.  This database is stored on nodes all over the planet.  Unlike using a traditional bank account for your debit or credit card, or checking account, crypto currency is not issued from a central institution, it's "decentralized" using this distributed blockchain. What does this mean?
One of the most important things to know is that if you get ripped off you can't call your bank and have them give you your money back or file a complaint with anyone.  Make sure before you send digital currency that you're sending it to the correct address and that you have some level of trust in the transaction.  There are 3rd party "escrow" services available to help mitigate this type of exposure.  In fact the blockchain yields itself to verification of a contract and subsequent actions such as payments – that's one of it's reasons for existence.
Invest Your Change
CoinFlash is an app for your phone that links your bank account(s) and CoinBase to invest your change.  As you make purchases, pay bills, etc. CoinFlash monitors your bank account and rounds up the transaction and the "change" is then sent to CoinBase to purchase crytpo!  It does not do this realtime, but either monthly or weekly it will initiate a withdrawal from your bank account to Coinbase. You can select between monthly or weekly, as well as which coin(s) to purchase.  It takes a little effort to get it all setup, but once it's done it works.   You log in with your Google account.
Until next time,
Fred
P.S. Disclosure – some of the links I've included above are affiliate links, I will get a little credit when and if you create and fund an account from the link I've provided – it does not cost you any extra.