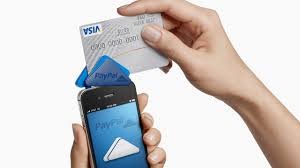 The debt-ridden Greek government has created a financial and banking meltdown in Greece.  Because Banks have put limits on how much money people in Greece can take out of banks, Paypal transfers no longer works there.  This has pretty much stopped the Paypal payment service, which relies on traditional banks and credit cards to transfer money in and out of Paypal
Due to the recent decisions of the Greek authorities on capital controls, funding of PayPal wallet from Greek bank accounts, as well as cross-border transactions, funded by any cards or bank accounts are currently not available. We aim to continue serving our valued customers in Greece in full, as we have for over a decade.

~Paypal
My assumption is that if you're in Greece and have funds in your Paypal account, you could transfer those funds to another Paypal account to purchase goods or services, but withdrawing funds with a Paypal debit card, or using a Paypal debit card to make a purchase would not work.
Digital Currencies such as Bitcoin do not rely on the traditional banking service – they rely on their own distributed network to process transactions. However, you can still have trouble convert fiat (regular money such as US Dollars) to digital currencies and back again.  Exchange services do this for you, but you have to either link to a bank account, or a credit/debit card.  Please read my blog article on How to Safely Purchase Bitcoin and Other Digital Currencies including the service I recommend.
In larger cities you can find businesses where you can purchase or exchange fiat for Bitcoin.  However this probably will not be the case once more and more government legislation passes – which is why I started Digital Currency Alliance – governments are trying to force any business that would do this to register as a financial exchange, with huge fees, bonding, reporting, etc.  Effectively putting a stop to making it easy to locally purchase/exchange Bitcoin.
Fred