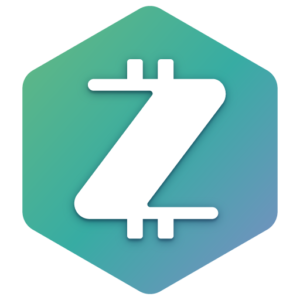 What follows is a compilation of a few recent posts on the ZeitCoin thread on Bitcoin talk, mostly from member KikloV giving great insight into why more people should invest in ZeitCoin, as well as the future of Smart Contracts, BTC, Lightning Network and more.  My purpose in creating this article is to spread the word about ZeitCoin vs the current trend of the ICO Flavor of the Day.  Many look for a quick pump and dump and miss the fact that Zeit has been constantly overlooked and undervalued – sort of flying under the radar, like the Little Engine that Could, uninterrupted and without fail, since it's creation March 1, 2014.  Many other alt-coins have come and gone in that time-frame.
Look down the road 6 months to a year vs the often rip-off ICO.
What ZeitCoin is:
Energy Efficient
Non-Inflationary
No ASICS
Decentralized
20X BTC Pre-segwit Onchain Transaction Capacity
Banning Mining:
China may ban BTC mining , which would severely damage BTC security. For the Chinese ZeitCoin Users , if China were to Ban ZeitCoin Staking, all the Chinese person has to do is move their ZEIT wallet to a VPS in another country.  How much do you think it is going to cost to move those warehouses full of ASICS?
ZeitCoin Growth:
A few years ago , ZeitCoin was not even worth a Satoshi. Market cap was only $20,000 with only 1 exchange. A few years later, market cap is worth between $1 & $3 million and over a Satoshi in price with 6 exchanges and growing.
ZeitCoin is slow and steady; it is not a pump and dump.
Ultra Low Inflation:
Starting August 11, 2017 at 12 GMT, ZeitCoin moved to a Ultra Low Inflation (ULI) Rate of .0005% per year. So it will make less than 500 coins per day, even BTC is making over 1500 coins per day now. Meaning all new investments , help grow the price per coin without the inflation deflating the price.
ZeitCoin, Only coin to Solve the Following:
PoW Energy Waste = Energy Efficient
PoW ASICS required = No Asics required
Massive Operating costs = Minuscule Operating Costs
ZeitCoin Compared with BTC
BTC
Low Transaction Capacity
Energy Wasting ASICS
Increasing Transaction Fees
Rich can jump ahead by higher fees
Verses ZEIT
20X BTC Transaction Capacity
Energy Efficient
Low Fixed Transaction Fee
Transactions included in the order they were created
ZeitCoin, it is an energy efficient coin, that outperforms bitcoin and many others by being able to process transactions at 20X BTC capability at the smallest fraction of their cost.
Zeit will grow at its own pace. People will join at their own pace.  This is a marathon not a sprint.
Smart Contracts:
Smart contracts on-chain are a fool's errand and the ZeitCoin devs see no reason to waste time with it.  Smart Contracts need to verify age consent and regional specifics; On-chain Smart Contracts will never have the capacity for that. Smart Contracts have to be off-chain as judges may need to modify them.
However 3rd parties creating smart contracts and using ZeitCoin as a payment is acceptable and can occur now that ULI has stabilized our inflation.
ZeitCoin Price vs. Fiat:
Interesting is the price of Ziet vs fiat has increased 4 years straight. If you are looking for something besides that, well good luck.
Our Goal here is to maintain a Strong working affordable Coin Network that can be used worldwide. Other things, like smart contracts, Offchain Transactions, Anon Service, we expect to be offered by 3rd parties over time, and as such not our primary motivation. ZEIT has been online and operational for years with no downtime, unlike other coins that go offline for months at a time; we have been online and operational the entire time. What you get with ZEIT is a stable / dependable network, if you want more than that; I wish you good luck also.
Top 8 reason ZEIT will surpass Bitcoin:
8. ZeitCoin's transaction fees are fixed and processed in the order created, the Rich are not allowed to jump ahead, like BTC.
7. ZeitCoin is more affordable and usable for micropayments Onchain or Offchain.
6. ZeitCoin has 20X BTC pre-segwit Onchain Transaction Capacity
5. ZeitCoin offers Offchain Transactions thru 3 different exchanges, which give it unlimited transaction capacity
4. ZeitCoin does not need the ASICS to survive and prosper
3. ZeitCoin will never be banned because it is using so much electricity it exceeds the infrastructure capacity.
2. ZeitCoin solved the PoS inflation problem , by being the 1st coin to go Ultra Low Inflation of .0005% per year
1. The Monthly Operating Costs to Run the Entire ZeitCoin Network is less than $1000 per month, vs. the Monthly Operating Costs for BTC being in the millions per month and rising.
In the end it is all about sustainability:
ZEIT is energy efficient and has a Higher Transaction Capacity and is Ultra Low Inflation. Within 5 years, it will be made apparent to all.
The lower inflation rate is what drives prices per coin higher.
Observe Bitcoin , within a year or so of their halvings which decreased their new daily supply created,  BTC have seen massive growth in their price per coin.
Bitcoin makes ~1,728 new coins per day until the next halving.
ZEIT now make less than 500 new coins per day: the price will go nowhere but up.  The speed of the price growth is only dependent on the growth of usage.  It is math, not speculation.
Reasons why POW is doomed:
PoW input cost to maintain a PoW coin is in the Millions per months
Warehouses full of ASICS, that require enormous amount of electricity.
Some areas are already starting to ban PoW mining operations, as the drain on their electrical infrastructure is too high.
PoS as a consensus method is superior to PoW in the following.
PoS Input costs to maintain a PoS network is less than $1000 per month.
The PoS coins can have the same or higher transaction capacity than the PoW coin with no additional strain on the energy grid.
Main point is PoW is unsustainable and wasteful and PoS can provide the same services for a fraction of the monthly costs. And in the end that is all that will matter.
If you want a sustainable PoS Coin Network that price per coin only grows verses facing the inflation drops, ZeitCoin is your only choice.
Off-Chain Transactions:
Offchain transactions , is when a 3rd party process the transactions for you and another individual.  This allows you to send your stored coins on these exchanges to another user on that specific exchange instantly. So after that, you can let them stay on the exchanges or withdrawal your coins to your local wallet.
On Nova exchange go to balances, and click the down arrow beside ZEIT and select Send Zeitcoins to a novaexchange user.
On Cryptopia , go to balances and click on the two arrows icon beside ZeitCoin,  (if you hold your mouse over it , it shows transfer ZEIT) , which you can then send an amount to another Cryptopia user.
Off Chain Transaction Advantages:
Main advantage to Offchain transactions is speed; you don't have to wait for the blockchain, which even though ZEIT is one of the fastest chains with a 30 second blockspeed.  Waiting for 4 confirmations is on average 2 minutes, in the future when people use ZEIT at a grocery store or coffee shop by paying offchain their transaction can be completed as fast if not faster than a credit card.
Plus you only need to know that retailers exchange name to instantly pay them from your tablet, and all they have to do is look at their balance to confirm payment.
People can use the exchanges offchain services like gift cards, and load then up and refill when needed.
It gives the coin, unlimited bursts of transaction capacity, meaning a coin with an offchain services can match or even exceed Visa or Mastercard.
Off Chain Transaction Disadvantages:
Disadvantages to offchain , is that there is no record of your individual transactions onchain (in the Blockchain), so payments for larger purchases where you want a receipt online like a house or car, you would always do onchain, which the paperwork signing takes on average ½ hour , adding 2 minutes is nothing.
Advantages to Exchanges off-chain Services verses Lightning Network:
With exchange off chain transactions, exchanges are just moving the coins from 1 account to the other in their ledger and then immediately letting you sell or withdrawal that amount. No Time Locking Delays like Lightning Network.
Lightning Network will Lock users funds in place and send Lightning Network notes (Representations of the Coin's value) to other Lightning Network Hubs.
Basically Lightning Network acts as a bank , and you only find out if their notes were good when you redeem them for the coins, which due to their locking system , may be days, weeks or months after you completed a transaction.
One of Lightning Network's unspoken goals is to eventually have locked the majority of coins on a coin network.
At some point they activate a fractional reserve, meaning they give you multiple notes for only 1 coin.
The above act will destroy Satoshi's attempt to stop the Bankers fractional reserve shenanigans.
Until next time,
Fred
P.S. In the spirit of full disclosure, I own and hold ZeitCoin (it's the smart thing to do!)