The Life Crypto Wallet is now available on the Apple Store and the Google Store!
This wallet makes it easy to send and receive digital currency by using usernames instead of alphanumeric wallet address strings!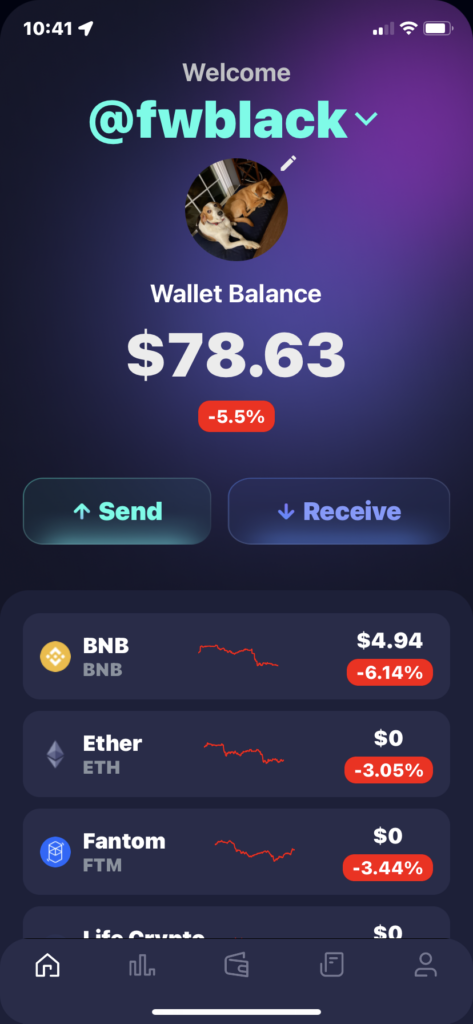 Important: This is a non-custodial wallet, meaning you control your keys and your money, you're not giving control to anyone.
Send/Receive Crypto using Usernames!
You can purchase usernames: curranty the cost is 10,000 LIFE, but expect that amount to go up.  To purchase usernames you'll also need a little BNB because the transaction runs across the BNB Smart Chain (BSC).
Depending on what network is being used to send a transaction you will possibly need a small balance of ETH, BNB, etc. to fund the gas fees.
There will also be a market place for buying and selling usernames already registered.  (I purchased several today).
This is a well thought out wallet design, great team, and great company with lots of potential.
Currently the Life Wallet supports 4 blockchains, Polygon, Binance, Fantom, and Ethereum.  They have plans to add more.
The LIFE coin also offers staking.  Again, this is non-custodial staking that is accomplished through a smart contract: you control the keys.
Until next time,
Fred
P.S. I hold LIFE currency.